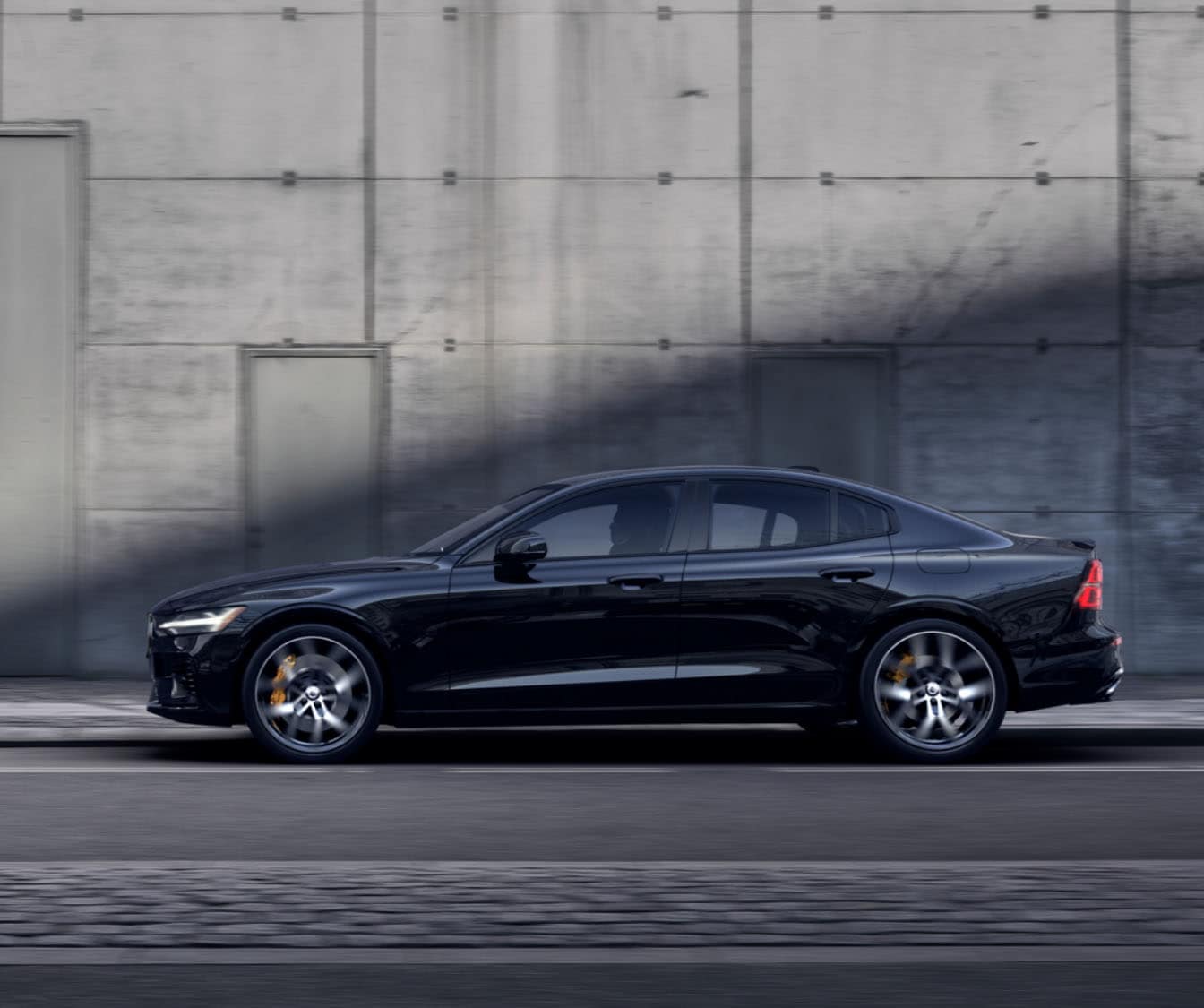 Find a new Volvo S60 for sale and take on Raleigh, NC, from the lap of luxury. This new sedan highlights all of the latest safety innovations along with fine-tuned technology to keep your passengers entertained. It's time to kick back, relax and take on new Volvo S60 lease specials with sporty good looks, and then some. Are you ready?
Volvo S60 Interior
If you're shopping for a new Volvo S60 sedan in Raleigh, you've likely heard of the advanced air cleaner system that eliminates up to 95% of hazardous particulates from entering and circulating the cabin. You and your passengers can breathe clean air as you listen to the breathtaking sounds emanating from the Bowers & Wilkins speakers.
Volvo S60
Specs

and

Horsepower

By now, you've heard this new Volvo mild hybrid can accelerate from 0 to 60 in 6.2 seconds and offers AWD performance, but how does she do it? Let's look at the Volvo S60 specs and trim options, so you can build your dream new sports sedan.

Do you want FWD or AWD? If you're looking for the fuel economy of FWD, then your options are the Volvo S60 B5 FWD Momentum, Volvo S60 B5 FWD R-Design, and Volvo S60 B5 FWD Inscription.

If you like the performance handling of AWD in the corners and confidence in slippery conditions, then you can choose from the Volvo S60 B5 AWD Momentum, Volvo S60 B5 AWD R-Design, and Volvo S60 B5 AWD Inscription trim styles.

For both FWD and AWD configurations, the Volvo S60 horsepower is 260 and the Volvo S60 towing capacity is 2,000 pounds when properly equipped.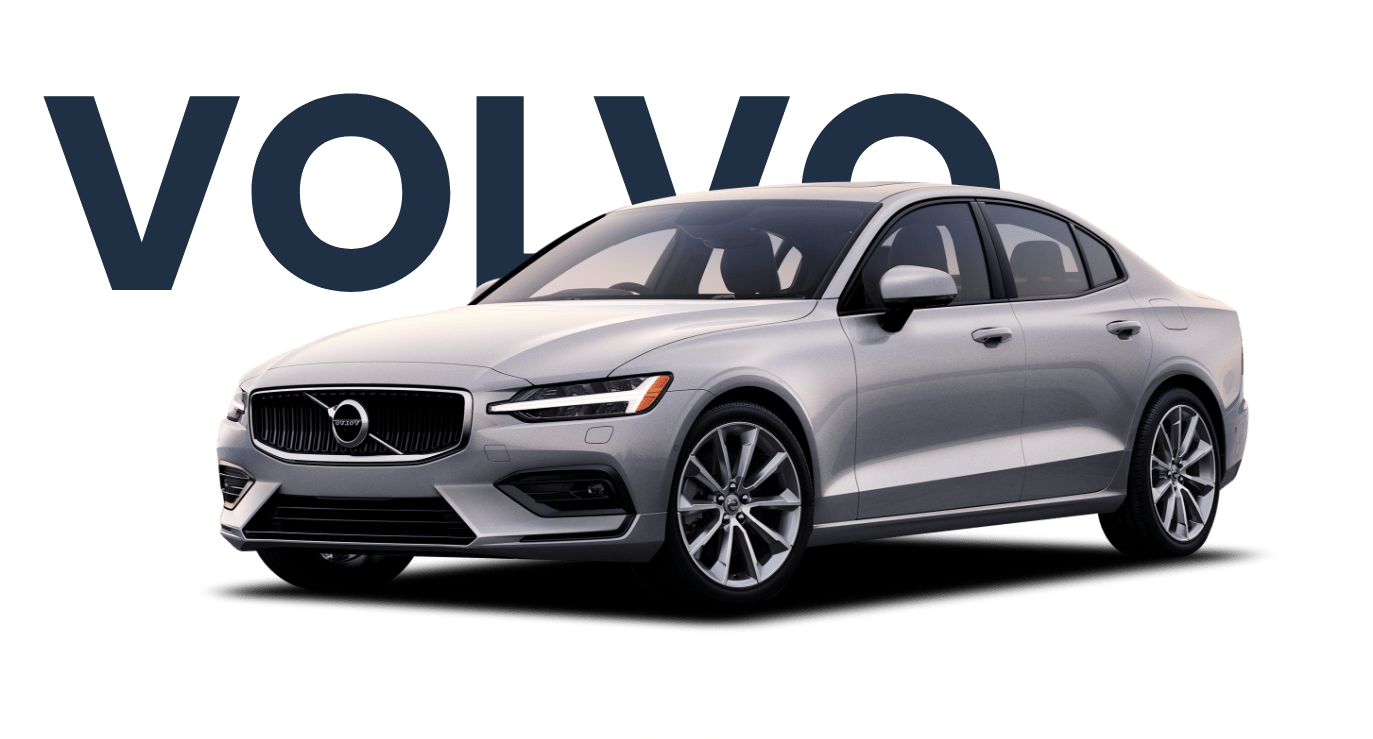 Volvo S60 Dimensions and Ground Clearance
To help you visualize how your new Volvo S60 sedan will look in your garage, let's quickly review some of the Volvo S60 dimensions. She sits on a wheelbase that's 113.1 inches with an overall length of 187.4 inches. The Volvo S60 sedan is 80.3 inches wide and 56.6 inches tall, which creates a cargo capacity of 11.6 cubic feet.
Once inside, you'll have 37.4 inches of front headroom, 56.1 inches of shoulder room, and 42.3 inches of front legroom. Your second-row passengers will also sit comfortably, thanks to the 37.2 inches of rear headroom and 35.2 inches of rear legroom.
The 2021 Volvo S60 ground clearance is 5.6 inches, which gives you a comfortable ride height that offers performance and daily usability, all while remaining aerodynamically efficient to improve fuel economy.
Did Someone Call for Zero Emissions?
As a luxury vehicle with a design focusing on sustainability, the new S60 sedan delivers on every level imaginable. With an extremely efficient Direct Injected Turbocharged engine featuring 250 horsepower, you never have to trade speed for environmental responsibility. The new S60 sedan is considered an ultra-low-emission vehicle -- but just how low, might you ask? She emits 50% fewer emissions than other vehicles.
When Refinement is Second Nature
The S60 interior highlights a cabin that's rich with innovation. A quick scan of the meticulously crafted interior will bring your eyes to the perfectly placed 9-inch Sensus touchscreen, along with comfortable seating for five and a head-up display that allows you to follow navigation and take phone calls.
When it comes to our new Volvo S60 lease deals, there's a demand. We highly recommend making an appointment with our Volvo Car finance center. Our leasing professionals will help you examine the current lineup and lease deals, allowing you the opportunity to secure an ideal S60 design. Speaking of which, is there such a thing as a perfect Volvo S60 trim? Check out the various new designs below and see if a model like the Volvo S60 T5 would work for you:
Sport R-Design
Sport chassis
R-Design Open Grid textile/Fine Nappa leather upholstery
18-inch 5-spoke matte black diamond-cut alloy wheels
High gloss black R-Design grille with horizontal mesh
Luxury Inscription
Leather upholstery
18-inch 10 multi-spoke black diamond-cut alloy wheels
High-gloss black Inscription grille with chrome frame
Driftwood inlays
Find the S60 Sedan near Wake Forest, NC
The new S60 sedan is designed to sharpen the senses while keeping you dialed in. Whether you're taking advantage of the selectable drive modes and throwing your sedan into Eco or you're gently cruising along and listening to your favorite podcasts, the S60 will oblige. All the while, a combo of driver-assist technology and AWD will ensure you always have the most responsive driving experience.
Does the new S60 sedan entice you? We'd be jazzed about soft-touch Nappa leather seats, too. To discuss the many benefits that accompany a new Volvo S60 for sale, stop by our dealership near Wake Forest, NC. We'll help you map out the best Volvo S60 features before committing to a trim level; then we'll explore some key features.